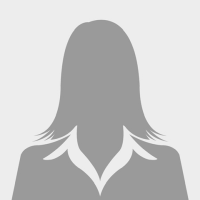 RAȚIU MONICA PAULA, Ph.D. Associate Professor
Short description:
Graduated from the Faculty of Economic Sciences, the "Lucian Blaga" University of Sibiu, in 2000. She obtained the Ph.D. degree in Economics, from the Academy of Economic Sciences Bucharest, in 2006.
Present teaching degree: Associate Professor, Ph.D.
Awards: "Victor Babeş" Award of the Romanian Academy (2009), "Victor Slăvescu" Award of the Romanian Academy (2009), Award for professional performance in the publishing of a series of articles about the tourism sector, an award granted by the General Association of Economists from Romania (2011, co-author).
She contributed to the academic activity of the Tourism School as a Vice-Dean (2012 – 2016) and as a Dean delegated by the Rector of the Romanian-American University (February 2015 – April 2016).
She is author or co-author of 18 books and more than 70 scientific articles. She has expertise in strategies for service companies, tourism marketing, service quality, social efficiency of services
Member of professional associations/organizations: –
Fields of interest/research:
The economy of Services, Strategies in Tourism and Services, Tourism Marketing, Communications Techniques in Tourism, Quality in Tourism, Consumer Behavior.
Hobbies:
Music, Biking, Reading, Learning Foreign Languages.