Students' Club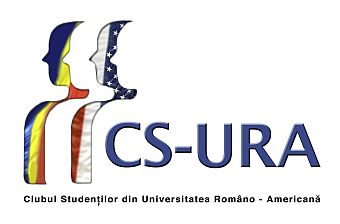 WHAT IS CS-URA?
The Students' Club within the Romanian-American University is, first of all, a team of extraordinary people, the place where the next event in your school takes shape for you to enjoy it and the environment where ideas turn into reality.
HOW DID IT APPEAR?
CS-URA was set up by the students, in the attempt to match their enthusiasm and involvement. CS-URA addresses pro-active students, who like to create things for others, who wish to develop constantly and for whom student years are more than courses and seminars. CS-URA is a means for students to turn their ideas into reality, enjoying such extraordinary experiences!
WHY BECOME A CS-URA MEMBER?
in order to attend various trainings (project management, fund raising, communication, teamwork, leadership), workshops, team-building;
in order to share your experience and vision with your peers;
in order to benefit from the national and international experience we offer;
in order to build up your professional future;
last, but not least, for the friendships you may build.
HOW TO CONTACT US?