Performance Students' Magazine
Performance is the RAU student magazine. The first edition was published in 2009, within the CS-URA Student's Club, recently founded itself at that time. Since 2013, Performance Magazine made a step forward and became an University project, as part of the RAU Department of Communication &PR.

Performance editors are BA and MA students, regardless of school or academic year, as well as graduates which were willing to keep a strong link to the university. Performance addresses all RAU students and graduates, together with all academic community members, being an all-around magazine which combines usefulness and entertainment or, in other words, the academic environment with the student life.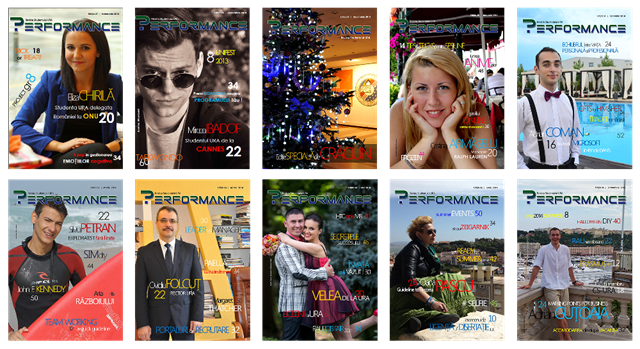 For its readers, Performance editorial team aims to gather the most important events in the RAU campus and around it, most efficient methods of personal and professional development and the highlights of social student life, inside a modern and online form, accessible to anyone, anywhere and anytime. Nevertheless, each Performance issue can also be found in print at the RAU Library and can be purchased on demand.

Why? Because performance has to be achieved in all areas of our lives, at both professional and personal levels!

Read Performance on the dedicated website: http://performance.rau.ro
Contact: [email protected]