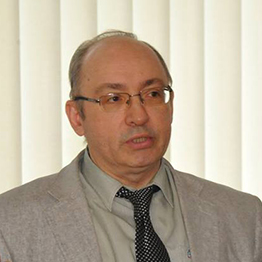 Short description:
Florin Bonciu is university professor with Romania-American University, teaching courses in Romanian and English, he is also senior researcher with Institute for World Economy and an active participant in the activity of the European Institute of Romania since its establishment.
At the Romanian-American University he has taught under-graduate and master courses such as: World Economy, International Investments, Sectoral Policies of the European Union, European Business Environment, International Economic Organizations, and Business Ethics.
He held the position of Dean of the School of European Economic Studies and Vice-president for research with the Romanian-American University and he is Head of department for Global Economic Outlook with the Institute for World Economy.
He has published as author or co-author 12 books, he has been author, co-author or coordinator of over scientific studies at the Institute for World Economy of the Romanian Academy and has published over 100 scientific papers in national and international specialized magazines.
Member of professional associations/organizations:
Member of the Romanian Society of Economy (SOREC)
Member of the Editorial Board of Romanian Journal of European Affairs magazine
Member of the Editorial Boar of the Global Economic Observer magazine
Member of the Scientific Consultative Council of the European Institute of Romania
Fields of interest/research:
The areas of interest and expertise include the study of: characteristics and trends of the world economy; changes in the global balance of power, the evolution of economic integration phenomena; characteristics of foreign direct investment flows; the impact of the 4th industrial revolution technologies; the transition to a circular economy and to the hydrogen based economy; new approaches in economics.
Hobbies:
Literature, history, sociology, mechanics, electronics