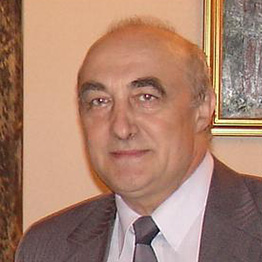 BOTEZATU CEZAR, Ph.D. Associate Professor
hort description:
Botezatu Cezar graduated in 1975 the Mathematics Faculty from University of Bucharest. He has a Ph.D. in industrial engineering since 2000 from the Technical University of Petroșani.
He is Associate professor within the "IT, Statistics and Math" department for the Managerial IT faculty in RAU.
He had worked for 6 years in a large programming center.
He was responsible for IT data management and processing in a research center for 8 years. He coordinated for a year the IT department of a large industrial company.
He became scientific researcher and later main scientific researcher.
He coordinated for 6 years the IT department of a Ministry.
Member of professional associations/organizations:
He is a member of the following professional associations:
Member of the Organizational Committee for DAAAM International Conference Vienna 2006, DAAAM International Croatia – Zadar 2007, DAAAM International Slovenia 2008, DAAAM International Vienna 2009, DAAAM International 2010.
Member of the Romanian Statistics Association from 2008
Member of DAAAM International Association (Danube Adria Association for Automation& Manufacturing) since 2006.
Fields of interest/research:
Fields of expertise: computer architecture, operating systems, document management, data structure and algorithms, object oriented programming, management IT systems, software quality management, virtual environment business processes.
He has published 17 manuals and IT specific books; more than 80 IT specific articles and he was a member of the team or team leader for more than 16 research projects with 2 of them at international level.
As programmer, he developed and/or coordinated a lot of IT projects for different enterprises, while as a scientific researcher for Labor Protection Research Institute he developed or coordinated a lot of scientific research projects before 2001.
Hobbies: –