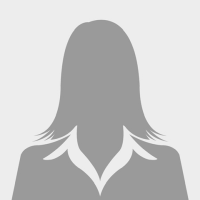 BOTEZATU CORNELIA PAULINA, Ph.D. Professor
Short description:
Botezatu Cornelia Paulina graduated "Economy and Cybernetics Faculty" from Economic Studies Academy of Bucharest in 1975.
She has a Ph.D. in Economy since 2002 from Economic Studies Academy of Bucharest. She is a full Professor within the Department of Informatics, Statistics and Mathematics for the School of Computer Science for Business Management in RAU.
Between 2004 and 2008 she was vice-dean for the School of Computer Science for Business Management, and from 2008 to 2016 she was elected as Dean of the same faculty.
She came into academic environment with a rich practical expertise from the COCPCIA research and IT training center, as programmer and 3rd degree main programmer as well as trainer and main trainer for IT within the same center.
She had partnerships with the Cybernetics, Statistics and Informatics Faculty from Economic Studies Academy in Bucharest, both in academic field as well as in research projects and doctoral committees.
Member of professional associations/organizations:
Member of the evaluation and review Committee for DAAAM International Conference Vienna 2006 (DAAAM International Review Committee), DAAAM International Croatia – Zadar 2007, DAAAM International Slovenia 2008, DAAAM International Vienna 2009, DAAAM International 2010.
Member in the organizing committees for the following conferences: European Conference ITS Romania 2009 and eCall Workshop, Bucharest, Romania, 14-15 May 2009.
Member of the National Evaluators Association of Romania ("ANEVAR") from 1994, member of Romanian Statistics Association from 2008, member of DAAAM International Conference (Danube Adria Association for Automation& Manufacturing – DAAAM International Vienna) since 2006.
She has published 16 manuals and IT specific books, more than 70 IT specific articles. She was a member of the team or team leader for more than 9 research projects with 1 of them at international level.
As programmer, she developed and coordinated a huge number of scientific research projects in the field of IT systems for many enterprises in food processing sector. She had also developed a series of evaluation studies for different commercial companies before 2001.
Fields of interest/research:
Fields of expertise: data structure and algorhythms, IT systems design and development, management IT systems, databases, distributed applications.
Hobbies: –