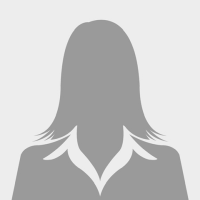 Short description:
Irena Chiru is a professor of intelligence studies and strategic communication at the National Academy of Information "Mihai Viteazul" and dean of the Faculty of Intelligence Studies at the same university.
She also teaches as an associate professor at the Romanian-American University and University of Bucharest.
Since 2019, she has served as president of the International Association for Intelligence Education – European Chapter. In the last 20 years, he has taught over 200 scientific seminars and colloquia and delivered more than 30 educational lectures on strategic communication and its impact on intelligence organizations.
Also, for the last ten years he has coordinated multidisciplinary research teams involved in international research projects dedicated to communication, security and intelligence studies (CITY COP – H2020, CARISMAND – H2020, ESSENTIAL – EJD, GROWTH – ERASMUS +, EU-HYBNET – H2020, ARMOR – ISF).
Member of professional associations/organizations:
International Association for Intelligence Education
Fields of interest/research:
intelligence analysis, critical intelligence studies, strategic communication
Hobbies: –