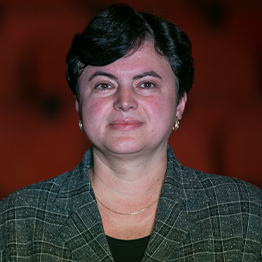 COCULESCU CRISTINA, Ph.D. Associate Professor
Short description:
Cristina COCULESCU graduated from the Faculty of Mathematics-Informatics of the University of Craiova, specialization Mathematics in 1996 and graduated from the Faculty of Cybernetics, Statistics and Economic Informatics of the Academy of Economic Studies of Bucharest, specialization Cybernetic and Economic Forecast in 2002.
She got the title of doctor in economy in the specialty Cybernetic and Economic Statistic in 2004.
Currently she is associate professor in the Faculty of Computer Science for Business Management from Romanian-American University, Bucharest.
Starting with 2012 Ph.D. Coculescu is Head of Informatics, Statistics & Mathematics Department.
She published 17 books and over 60 scientific papers published in national and international journals/proceedings.
From 1996 she was member in research teams of eighteen national and international grants.
Member of professional associations/organizations:
Romanian Statistical Society (SRS)
Eurasia Business and Economics Society (EBES)
International Institute of Informatics and Systemics (IIIS)
European Academy of Management (EURAM)
Fields of interest/research:
Applied mathematics in economics, economic cybernetics, econometrics, operational research, decision theory, modeling and simulation of economic processes
Hobbies:
Horticulture, gastronomy, music