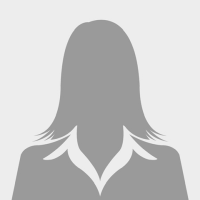 DODU SILVIA PATRICIA, Ph.D. Lecturer
Short description:
Dodu Silvia Patricia graduated the School of Domestic and International Economy of Tourism within the Romanian-American University in 1999, joining the university's teaching staff in the same year. She holds a PhD in Economics since 2010.
She is a lecturer in the Department of Management Marketing, teaching at the School of Domestic and International Economy of Tourism on the following courses: "Management of Luxury Events", "Tourism Operations Technology", "Hospitality Technology ", "Business Tourism and Events", also "Events Marketing within the Faculty of Management-Marketing.
She has published over 40 scientific articles at international conferences or scientific journals, books and courses for students, participated as a Teaching Professor in the Erasmus programs and she has a major portfolio of events and actions organized within the Romanian-American University for students and business sector.
She is a dedicated partner to university and outreach activities that help promote learning and support the community.
Member of professional associations/organizations: –
Fields of interest/research:
Her main research interest is in the hospitality and travel industry, but in the recent years she has also focused on organizing events and event marketing, due to a rich practical experience from working with tourism business sector or being obtained as an event organizer.
Hobbies: –