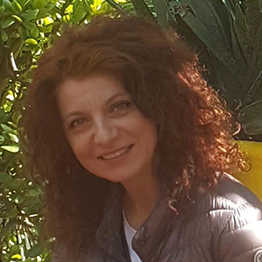 Short description:
Daniela Firoiu is a graduate of the Bucharest Academy of Economic Studies, School of Commerce, with specializations in education sciences, tourism & hospitality in France and UK.
She is currently a PhD professor at the Romanian-American University, School of Domestic and International Tourism Economics and has over 25 years of experience in training young people in the field of tourism and management, human and relational design.
She is author/co-author of numerous books, scientific articles published in national and international journals and has relevant experience in European projects, in the implementation of know-how procedures in complex fields, services in general, tourism and education in particular.
Daniela Firoiu is one of the professors who have contributed to the foundation and consolidation of study programs in the field of tourism, through the coordination and management of educational activities in university education, in the positions of: dean, vice-dean, member of the University Senate.
Member of professional associations/organizations: –
Fields of interest/research:
Circular Economy
Actions for Sustainable Development Goals
Sustainable Tourism Development
HR Management for the Hospitality Industry