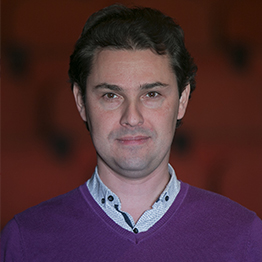 GARAIS GABRIEL EUGEN, Ph.D. Lecturer
Short description:
Designing and developing multiple IT applications with online interfaces for both the educational and business environment.
Active participation in over 20 projects with national and European funding.
Publication of over 30 articles in national and international journals.
Teaching activity within the Faculty of Computer Science for Business Management within the Romanian-American University starting with October 2002.
The design and support of courses and seminars is based on the vast practical experience in developing computer applications and active scientific research within research projects and scientific published articles. Among the main disciplines taught are: Web Application Programming and Advanced Web Programming, Database Design, Social Media and Collaborative Platforms, Professional Office and Legal Informatics.
Currently vice-dean of the Faculty of Computer Science for Business Management supports the training and education of young students in harmonizing the quality of time allocated to personal development with time allocated to professional development.
Member of professional associations/organizations:
EARTh (Earth Association for Regression Therapy)
Fields of interest/research:
IT, Databases, Web Programming
Hobbies:
Photography, Programming, Psychology