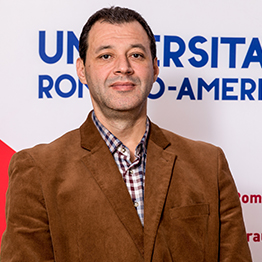 Short description:
Ionel Iacob is a tenured Lecturer in "Economic Informatics at the School of Computer Science for Business Management", The Department of Informatics, Statistics and Mathematics, within the Romanian-American University.
He holds a PhD in Economic Informatics from the Bucharest Academy of Economic Studies and carries out research and didactic activities in the field of "Information Systems Design and Development", "Database Application Design and Development", "Object Oriented Information Systems Analysis and Design", and "Application Development using the Oracle platform".
The didactic activities are addressed to both undergraduate and master students and have as main purpose the assimilation of knowledge and skills by students for the development of economic applications with databases and the design of information systems to support business processes.
Having a teaching experience of over 20 years, he has published over 25 articles in national and international specialized journals, 9 books as sole author and 4 books as co-author and has presented 15 papers at disciplinary conferences which were included in the conference proceedings.
Member of professional associations/organizations: –
Fields of interest/research:
Databases (relational and object-oriented), modern trends in the design and implementation of computer systems with databases applied in economics, communication theory and mass-media.
Hobbies:
Specialized documentation – national and international, teaching techniques and pedagogical knowledge, the art of conversation, general culture, traveling.