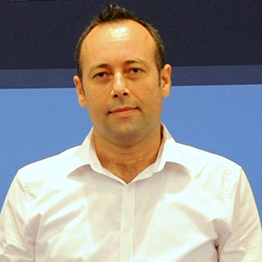 IONIȚĂ GHEORGHE-IULIAN, Ph.D. Associate Professor
Short description:
GHEORGHE-IULIAN IONIȚĂ, graduated (1996) the Faculty of Law at Romanian-American University. The PhD in Law was conferred on him (2009), the doctoral and post-doctoral research focusing on cybercrime.
He is associate professor at the "Legal Sciences" Department, associate researcher at the Legal Research Institute of the Romanian Academy and barrister at the Bucharest Bar.
As author/co-author, he has published 20 academic courses / specialized works, at recognized publishing houses and 60 articles / studies, in specialized journals / volumes of scientific events.
The expertise in this field recommended him as a manager / member in grants / projects / research contracts, member of the organizing committee / moderator of scientific events and conferences trainer at conferences / training courses for magistrates.
Member of professional associations/organizations:
Union of Jurists of Romania
Romanian Association of Penal Sciences
Romanian Association for Lae and European Affairs
European Society of Criminology
Romanian Society of Criminology and Forensic Sciences
Romanian Forensic Association
Romanian Society of Authors and Publishers of Scientific Works PERGAM
Bucharest Bar
Bucharest College of Legal Advisers
Fields of interest/research:
Hobbies: –