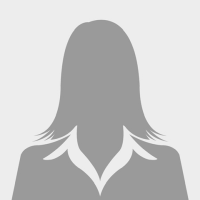 Ph.D. Associate Professor MANTA ELENA OTILIA
Short description:
Doctor of Economics, Associate Professor – International Financial Relations, Banking and Insurance, Entrepreneurship, Evaluation Expert and Rapporteur for EU Projects, Expert in investment projects, capacity building, sustainable development at local and global level, founder of companies and NGOs – more than 20 years experienced in financial and banking consulting and EU project management, scientific research in the multidisciplinary field, international reviewer.
Member of professional associations/organizations:
VicePresident, European Union Experts (EUExperts), Brussels, Belgium;
VicePresident, International Research Institute for Economics and Management (IRIEM);
Expert UE and Rapporteur, European Commission, Brussels, Belgium
1996-2004 – Member of the American Bankers Association (USA) and NFWBO (USA)
Italy (The Institute of Economic House in Italy)
Germany (courses held by German diplomats and Konrad Adenauer Foundation)
member of the Romanian Marketing Association
honorary member of the Romanian-Italian Chamber of Commerce
member of the American Biographical Institute in 2006 "Woman of the Year 2006 Commemorative Medal" by American Biographical Institute
President of the Romanian Commodities Exchange Agricultural Commission (December 2007)
member of the IBIMA (ISI) Conference
member of ReseachGate
member of the SOCIAL SCIENCE RESEARCH NETWORK (SSRN)
member of Academica.edu
member of the Economics Research Network
member în INTERNATIONAL ACADEMY OF SCIENCE AND ENGINEERING FOR DEVELOPMENT, Hong Kong, China
member of the Financial Economics Network
member in MGoS HLPF Coordination Mechanism United Nations, Ney York, US,
scientific researcher, Romanian Academy
independent member of Financial Stability Oversight Council, US.
Fields of interest/research:
Finance, Financial Analysis, Innovation Sustainable Development, Banking, Financial Management EU Studies, Economy, Sustainable Development, New Technology, collaborative economy, and time banks.
Hobbies: –