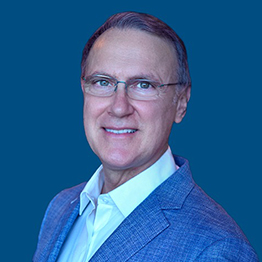 Short description:
Dan Mocanu is a catalyst for accelerated growth in business through pioneering business strategies and breakthrough leadership.

He is one of a very few accredited Blue Ocean Strategy practitioners worldwide, independent coach member ICF (International Coaching Federation) and has over 500 credit hours in leadership development certified by the International Association for Continuing Education and Training (IACET) in USA.

Dan has lived for 17 years in the United States where he worked at Microsoft in Redmond, USA and designed and taught over 35 courses in physics, math and science in colleges in Seattle, USA.

The cumulative additional revenue catalysed by Dan reaches over $50 million with an average ROI of 50 to 1 and at least of 10 to 1.

Since 2004, thousands of entrepreneurs, executives, senior managers and key management persons of over 400 Romanian and global, multinational companies have worked with Dan to design growth strategies, elevate performance and transform the organizational culture.

Among his clients are companies like: PORR, BRD, HP, DLA Piper, C&A, Bayer, Servier Pharma, Dale Carnegie, The American Chamber of Commerce in Romania and The Romanian Royal Foundation.

Dan is also a mentor in InnovX, a star accelerator for startups and scaleups where he has helped hundreds of local and regional entrepreneurs pivot towards accelerated and profitable growth.

Dan is also a TEDx speaker, keynote speaker and facilitator of large groups at important business events, a passionate traveller and pipe organ player.

Member of professional associations/ organizations:
ICF – International Coaching Federation
Fields of interest/research:
Innovation, Education, Technology, Strategy, Leadership, Performance and Designing Culture
Hobbies:
Travel, Music, Religion and Spirituality