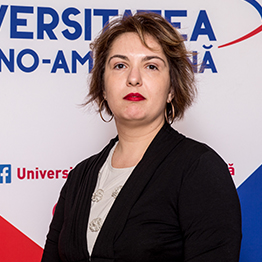 NICULESCU-CIOCAN CRISTINA, Ph.D. Assistant lecturer
Short description:
Cristina Niculescu-Ciocan graduated the Faculty of Foreign Languages and Literatures of the University of Bucharest and two M.A.'s – one in the field of Linguistics and one in Educational Management.
She graduated her PhD in 2012 within the University of Bucharest.
She attended courses on Human Resources and Entrepreneurial Skills within the Bucharest University of Economic Studies.
Member of professional associations/organizations: –
Fields of interest/research: –