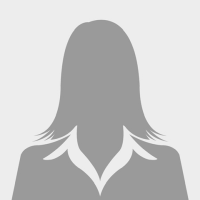 PÎRNĂU MIRONELA, Ph.D. Associate Professor
Short description:
Mrs. Mironela Pîrnau graduated from the Faculty of Automatic Control and Computer Science, POLITEHNICA University of Bucharest, in 1992. She received her Ph. D. in Electronics and Telecommunication Engineering, at the University of Piteşti, Faculty of Electronics and Electromechanics, in 2003.
She is an associate professor in the Faculty of Computer Science for Business Management, Department of Informatics, Statistics and Mathematics.
Member of professional associations/organizations:
2009 – IACSIT Internet Society (IS) Committees, membership / http://www.iacsit.org/show-49-292-1.html
2009 – World Academy of Science, Engineering and Technology, membership
2010 – International Association of Engineers (IAENG), Membership
2011 – CSTA Member, volunteer members
Fields of interest/research:
The main areas of interest are: Web Technologies, Graphical Interface Design, Computer Graphics, Web Application Security, Social Networks, Software Engineering, Databases and Computer Networks.
Hobbies: –