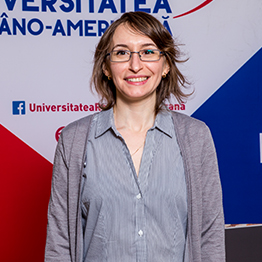 Short description:
STEFANESCU ANCA graduated the Faculty of Management – Marketing at the Romanian – American University in 2005.
She has a PhD in Management since 2011.
She is a Lecturer in the School of Management – Marketing, Department of Management – Marketing.
She has published 3 specialized books and over 20 articles presented in conferences or in reviews, being part of the project team in 5 research projects.
She has over 10 certificates for specialization / self-development in the fields of interest, obtained in the country or abroad.
Member of professional associations/organizations: –
Fields of interest/research:
Areas of research and interest are: project management, management techniques, entrepreneurial management, strategic management, human resources management.
Hobbies:
Dancing, reading, traveling