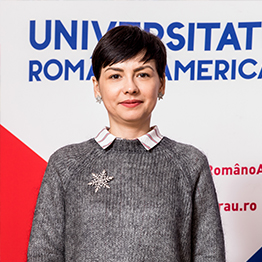 SURDU GEORGIANA, Ph.D. Lecturer
Short description:
I am a Ph.D Lecturer, working for 14 years at the Romanian-American University, specialized in "Economics and International Business".
The courses I teach, mainly in English, target "international commercial operations", "business negotiation" and the" internationalization process".
Organizer of numerous events for the university, the longest-lived and most successful being "Calea spre succes la feminin".
As Director of the Negotiation and Mediation Centre and as Vice-Dean and Dean of the School for European Economic Studies, I have constantly worked with businesses and public institutions to provide a unique learning experiences to our students.
As coordinator of the Romanian-American Summer School (in partnership with University of Alabama in Huntsville), as well as guest professor at European and Asian universities, I have helped to maintain and strengthen international relations and to enhance the intercultural dimension of our university.
Member of professional associations/organizations: –
Fields of interest/research: –
Hobbies: –