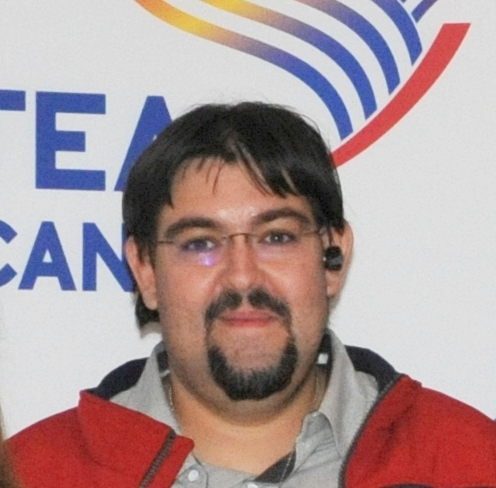 TĂBUȘCĂ ALEXANDRU, Ph.D. Associate Professor
Short description:
Alexandru Tăbușcă is a member of higher education faculty since 2001, with teaching and research activities at bachelor and master levels, within the fields of "Computer Science" and "Economic Informatics". He authored over over 40 academic and research papers and books, participated in 13 national level R&D projects and 4 international ones as member/partner coordinator or project manager, participated as member/chair/president in over 21 international conferences, is member of the editorial board of the "Revista de Informatică Aplicată în Management" and the current Editor-in-Chief of the "Journal of Information Systems & Operations Management".
His expertise is focused on high-level programming languages (especially Java), development of web applications, databases management, computer networks, artificial intelligence, 3D modelling and printing, protection and security of electronic data.
He also has an extensive expertise in the field of management, with activities and management roles within the private sector, both commercial and NGOs, as well as in the educational and research fields, serving in positions of specialized programs coordinator, project manager, expert consultant, IT director or Chief Information Officer with different entities.
He is a graduate of the School of Computer Science for Business Management of the Romanian-American University, graduate of the School of Cybernetics, Statistics and Informatics of the University of Economic Studies of Bucharest, doctor of the University of Economic Studies and a graduate of postdoctoral studies at the Institute of World Economy of the Romanian Academy.
Fluent in English and French, he has actively coordinated numerous technological, development and research/education projects with multiple international partners.
He was IT Director of the Romanian-American between 2001 and 2020, coordinating IT&C resources management, infrastructure planning and development, IT&C applications development; IT&C security, surveillance, and electronic devices acquisitions/management.
Alexandru became Dean of the School of Computer Science for Business Management at the Romanian-American University in 2020.
Member of professional associations/organizations:
IAKM – International Association for Knowledge Management
IETI – International Engineering and Technology Institute
CSTA – Computer Science Teacher Association
World Academy of Science, Engineering and Technology
Fields of interest/research:
Cyber security
Web applications development
Computer Science applied in economics and management
Artificial Intelligence
Gathering, analyzing and storing electronic data
3D printing and modelling
RPA
Hardware robots and drones
Hobbies:
Robots
Lego
History
Reading (almost everything 🙂 )