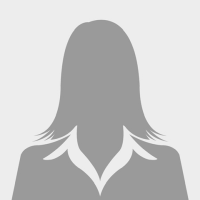 VIȘAN CĂTĂLINA, Ph.D. Lecturer
Short description:
CĂTĂLINA VIȘAN graduated from the Faculty of Mathematics and Informatics at the University of Bucharest in 1996, and then became Master in Mathematics in 1997, followed by Doctor of Mathematics in 2014 at the same university.
She is currently a lecturer at the "Faculty of Economics of Domestic and International Tourism" at the Romanian-American University.
During the 20 years of experience within the Romanian-American University, the didactic and research activity was continuous; she published articles in specialized magazines with high impact factors, studies and textbooks necessary for the buildout of her students as well as personal development.
Member of professional associations/organizations:
She is a member of international professional associations, respectively Conseil Universitaire Formation Recherche and the General Association of Romanian Engineers.
She is also an active participant in national and international scientific research projects.
Fields of interest/research:
Number theory, algebra, combinatorics, geometry, operations research, probabilities and statistics.
Hobbies: –