The Law School was set up as part of the Romanian-American University in 1991, being accredited according to Law no.274/May 15, 2002.
The Law School, set up as part of the Romanian-American University in 1991, provides a 4-year Bachelor study program (both full and part time studies), which end in a law degree, preparing future specialists in legal professions (both theoreticians and practitioners), but also researchers of academic staff. At the same time, it also organizes the annual Master study program Criminal Sciences, one of the most highly appraised master study program in Romania.
Undergraduates are prepared within the Law School in order to: introduce in the curricula unique disciplines in the structure of the public legal education such as The history of American law, USA political and administrative institutions, American culture and civilization, Communication and public relations; promote English as a discipline of study and as an instrument to become aware of and debate on specialty disciplines during lectures and seminars; organize undergraduates' internship within Legal Clinics by solving cases, drafting trial documents, trial simulations; constantly placing in sync the studies at the Law School with the practices of European and American law.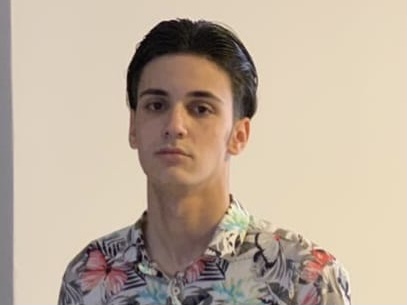 Sîrb Dragoș-Christian,
Student of the School of Law, 1st year (2020-2021)
For me, the Romanian-American University means a family tradition. The most important people in my life are part of the first two Law School classes, benefiting from a relentless activity of cultivation of standards of excellence in education and culture. The passion for the field of Law and the outlook of student life in a motivating academic environment have determined me to choose the Romanian-American University as a partner in the process of my personal and professional formation and to make the most of my student years from different perspectives.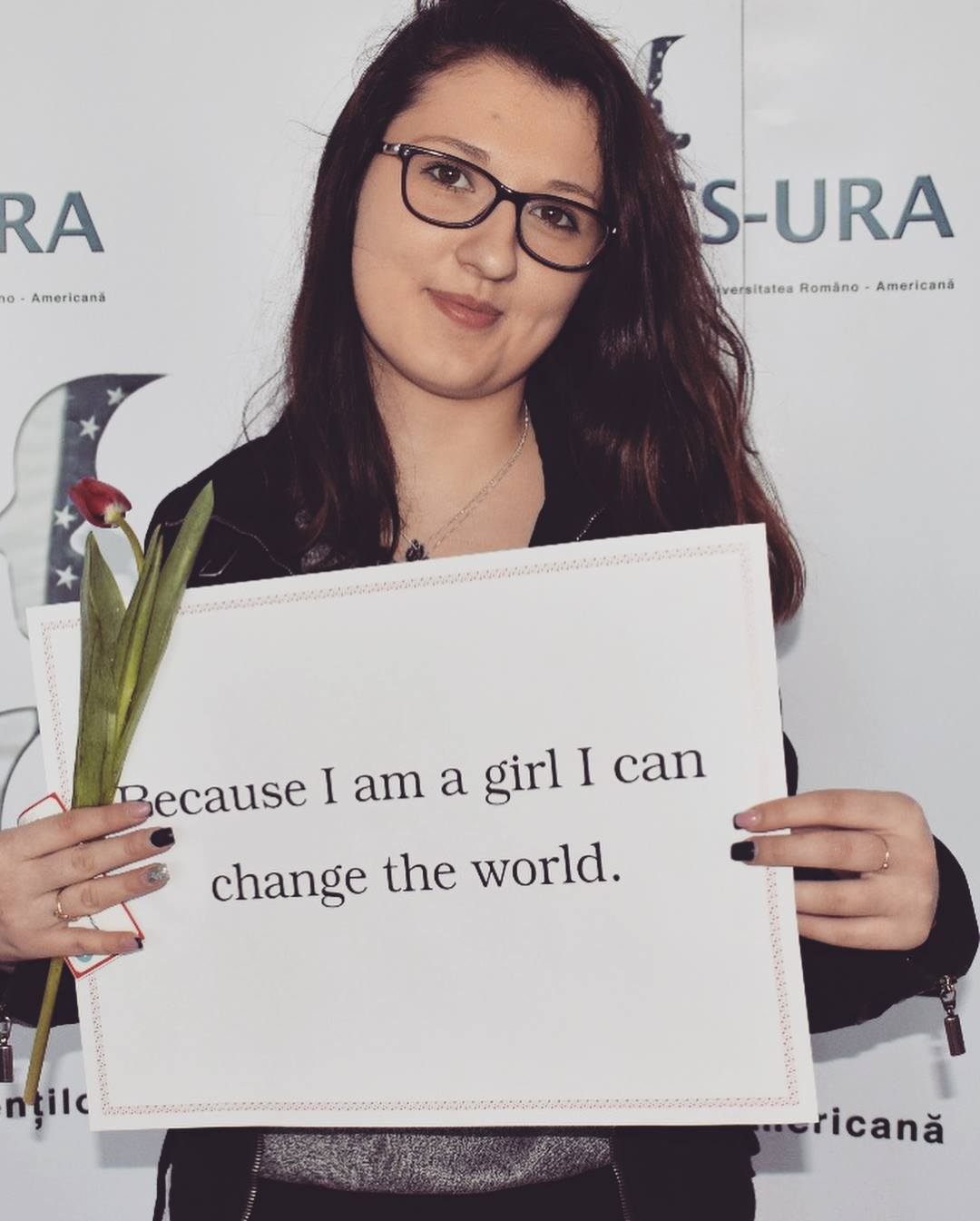 Ehor Maria-Alexandra,
Student of the School of Law, 4th year (2020-2021)
I have chosen this school because I am passionate about legislation and everything that it entails and I have come to the Romanian-American University in particular because I wanted a special experience and I have felt that here I will have this opportunity more than in other universities. […] Teachers are always by your side and if you need their help they will offer it enthusiastically. There is a library, with both a traditional component where the staff is amiable and ready to be obliging whenever you cannot find your way, and a virtual one, where you can find various reports and laws in order to make the projects assigned to you by the teachers. As far as the field of law is concerned, the school may open many doors if you need it for internships or to get employed in the domain even as early as the first year of study. […]
Iacob (Mîțu) Adriana,
Graduate of the School of Law and of the School of Marketing-Management, class of 1996
General Director - Ministry of Justice, the National Trade Register
Din punctul meu de vedere, Universitatea Româno-Americană mi s-a potrivit ca o mănușă. A contat libertatea și deschiderea pe care o aveau atât profesorii, cât și conducerea Facultății față de noi. […] Succesul Universității Româno-Americane este suma succeselor tuturor absolvenților ei. Am acum plăcutul prilej de a-mi exprima gratitudinea față de toți distinșii și minunații mei profesori, care alături de studenți transmit și vor transmite din generație în generație, spiritul ales și nobila dăruire care definește acest așezământ de știință și conștiință.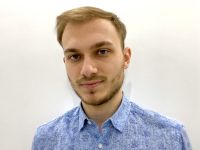 Potîrcă-Hagimă Mihnea Ștefan,
Student of the School of Law, 2nd year (2020-2021)
I have always heard the saying that one does not choose one's family. However, I picked, at the end of my high school years, the Romanian-American University. It is the family that helps me develop, grow and discover myself. At Law School I have had the honor to find open-minded teachers who grant students the right to an opinion, and their whole activity is student-centered. Still, the Romanian-American University is not only about courses and seminars, but also about the multicultural experience in the campus. […]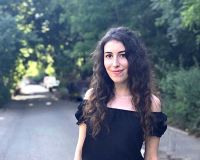 Prioteasa Iulia Ana-Maria,
Student of the School of Law, 2nd year (2020-2021)
When we were presented the educational offer of the Romanian-American University in high school, I said, without hesitation: "This is where I want to go to Law School!" I do not regret the decision that I made almost two years ago at all. Why? As here I have seen professionalism, I have met some of the teachers that I respect the most and I have learnt how to rise up to the challenges. […] What I like the most is that we have a lot of opportunities: courses with foreign professors from all over the world, different extracurricular activities and a number of other wonderful things, which give us the prospect of broadening our knowledge in various fields. […]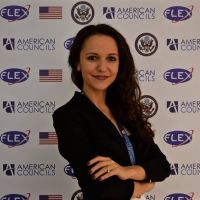 Chirilă Eliza-Marciana,
Graduate of the School of Law, class of 2015
The Romanian-American University represented for me the home away from home. I discovered special people here; I have gained friends for a lifetime and significantly enriched my knowledge. At RAU I had top student experiences: from the Students Club projects to the opportunity to get involved in the administrative life of the university and to the wonderful courses with teachers from United States. For these and many, many more, my dear university, thank you!

Georgian Daniela Rodica,
Graduate of the School of Law, class of 1999
As a graduate of the Romanian-American University I can say that throughout my 4 years of study I felt part of a beautiful great family, experiencing feelings of joy next to our wonderful teachers and dear colleagues. Of course, the Law School in our University contributed to my personal development, so that the study in the field of international law directed my footsteps towards a continuation of my studies with post-graduate courses and a Master in international and community law […]. In this context, please allow me to extend to you my deepest consideration for the entire activity of the Romanian-American University to cultivate standards of excellence in education and culture. […]
Manea Roxana,
Absolventă a Facultății de Drept, promoția 2014
[…] Încă de pe băncile masteratului îmi desfășor activitatea în cadrul Guvernului României. […] Cu fiecare prilej pe care îl am, mă bucur să pot reflecta în câteva atribute ce reprezintă această școală pentru mine, student și absolvent destoinic. Studiile în această universitate oglindesc cadre didactice de seamă – practicieni excepționali, pedagogi, OAMENI care își lasă amprenta – de la care înveți să gândești în termeni mari și nu mici, mentori. Mentori care complinesc infrastructura acestei "INSTITUȚII de formare", având toate prerogativele spre dobândire de cunoștințe și bune practici, cu oportunități oferite prin activitățile organizate în mod sistematic: sesiuni de comunicări științifice, conferințe până la nivel internațional, activități practice dintre cele mai interesante prin care poți fixa noțiunile și te poți proiecta pe tine însuți în viitoarele posibile cariere spre care să accezi și înșiruirea poate continua. […]
Iorga Ruxandra,
Graduate of the School of Management-Marketing and of the School of Law, class of 2019
[…] I have a multidisciplinary education, I studied Law and Management in parallel, thus obtaining two bachelor's degrees. I am very grateful, and this would not have been possible without the support of my teachers and colleagues. RAU always offered me new opportunities, so I participated in many extracurricular activities and this gave me the opportunity to meet and work with very dear people, and those with whom I interacted had a significant impact on my evolution. RAU is more than a higher education institution, it is a University that manages to go beyond the conventional patterns.
The Bachelor program comprises both traditional fundamental disciplines, and some related or novel ones, with certain elements of specificity, meant to ensure a comprehensive training to our undergraduates.  
Law School graduates may further become magistrates (judges, prosecutors), lawyers, notaries public, legal advisers, assisting personnel in court rooms, clerks in the central and local public administration, teaching and research staff in higher legal education and others.
Graduates of the Master in Criminal Sciences, who have benefited from a professional collaboration with prestigious academic staff, acquire in-depth knowledge in various classical (criminal law, procedural law, forensic methodology) and new areas (European criminal law, international criminal cooperation, criminal protection of the financial interests of the European Union in Romania, criminal protection of information systems and data, victimology, criminal behavior psychology, the psychology of crime prevention).
BACHELOR programs:
Law – Full time/Part time
MASTER programs:
Criminal sciences – Full time
Dean: Professor Constantin Duvac, Ph.D. Habil.

Fields of professional competence: specialized in the field of criminal sciences (criminal law, procedural law, European criminal law, forensics, criminology and forensics); lawyer at the Bar of Bucharest; PhD tutor in criminal law within the "Law" doctoral school of the Academy of Economic Studies of Bucharest; participant in 154 national/international conferences with 126 papers in the field of criminal sciences; coordinator, author and co-author of: 3 treaties, 7 lecture notes, 13 specialty works, 115legal practice papers/comments, 12 chronicles, 4 reviews; chairman of the Romanian Association of Criminal Sciences; chairman of the National Romanian group connected to the International Association of Criminal Law of Paris; editor in chief of the Revista de drept penal and Criminal Law Reviws; participant in 10 research grants; holder of the prizes 'Ioan Tanoviceanu' (2009) and 'Vintila Dongoroz" (2010, 2016) awarded by the Lawyers' Union of Romania.
Fields of management competence: he represents the school and is in charge with its management under the law; he designates the vice-dean after being appointed by the rector and sets his/her attributes under the law; he chairs the meetings of the School Council and enforces the decisions of the University Senate, Board of Administration and the Rector; he presents, on a yearly basis, in March at the latest, a report to the School Council on the condition thereof.
Contact:

[email protected]
Vice-dean: Associate Professor Mihai Olariu, PhD
Fields of professional competence: specialized in criminal procedural law and intellectual property law; lawyer at the Bar of Bucharest; arbiter within the World Intellectual property Organization (Geneva); former Head of Cabinet of the Minister of Justice.
Fields of management competence: he is in charge with the fields of activity of the school which are entrusted to him by the school Council at the dean's proposal, coordinates specialty committees and ensures the day to day management in various fields according to the attributes granted to him by the Council; he initiates and organizes regular consulting meetings of the Advisory Board type; he ensures the dialogue with the representatives of the economic and social environment.
Contact:

[email protected]
 Head of Department: Lecturer Robert Mihai Popescu, PhD
Fields of professional competence: specialized in philosophy, rhetoric, legal psychology, psychotherapy; technically in charge with the POSDRU grant "Practica competitiva pentru viitor in domeniul stiintelor juridice", 2014-2015; graduate of the "Project Management" course (2011); head of department between 2013 and 2016; member of the University Senate in the period 2012-2020; member in the Law School Council in the period 2012-2020.
Fields of management competence: he is liable for the management and operational administration of the Department; he coordinates the teaching and the research activity within the Department; he is in charge with the curriculum, job title lists, quality and financial management of the Department.
Contact:

[email protected]