HUMAN RIGHTS DEFENDERS
The Romanian-American University has the pleasure to invite you to attend, on October 13th 2020, between 14:00 and 21:00 (Romania's time), to the online event entitled "HUMAN RIGHTS DEFENDERS".
Discuss with our distinguished speakers: Yaron Brook, Deirdre McCloskey, Scott Nelson, Natalyia Melnyk, Piotr Markielau, Agnieszka Plonka, Paata Sheshelidze, Nikos Sotirakopoulos, Federico Fernández, and Terry Anker.
The event will be live broadcast on Facebook – click here.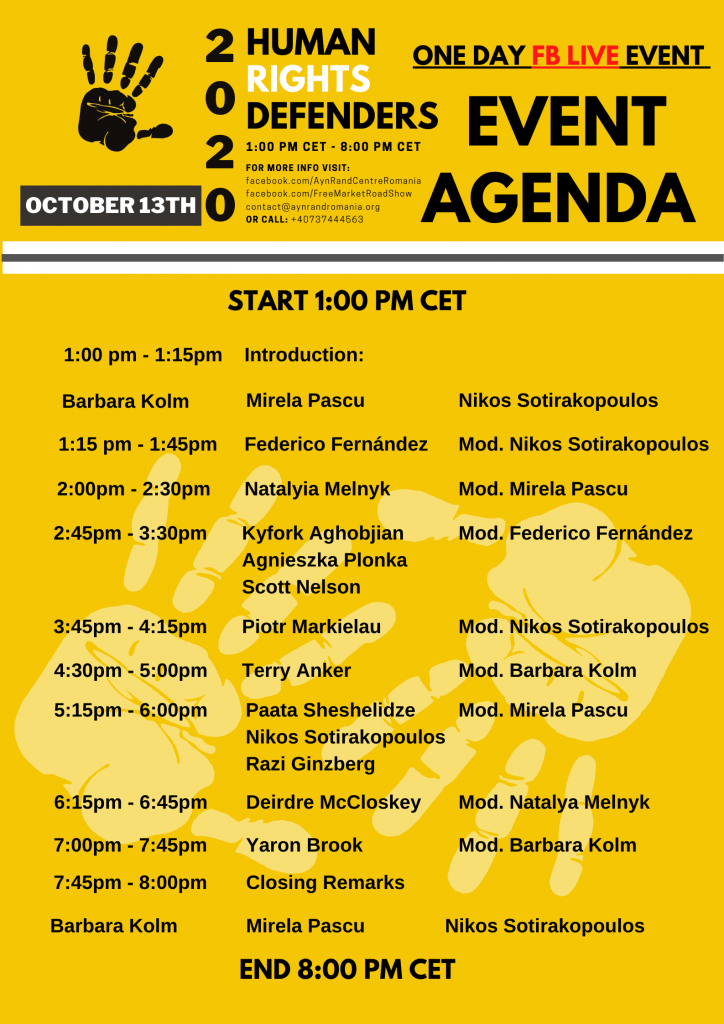 The activity is organized in partnership with Ayn Rand Centre Romania and Free Market Road Show, together with Austrian Economics Center – Austria (AEC), Aynd Rand Institute, Academeya, Institute for World Economy, Juridice.ro and European Students for Liberty.